Booking &
Contact Info

Show
Schedule

Original Lyrics
& Covers List

Band
Bios

Sign our
Guest Book

Musical
Alchemy


i n f u s e d
Forum

i n f u s e d
Home

i n f u s e d
Chat

Friends of
i n f u s e d

i n f u s e d
at
myspace.com

i n f u s e d
at
rockpage.net
---

PICS FROM OUR FIRST SHOW
@
PETER C'S
8/07/03
With Bill Fischer on Bass

---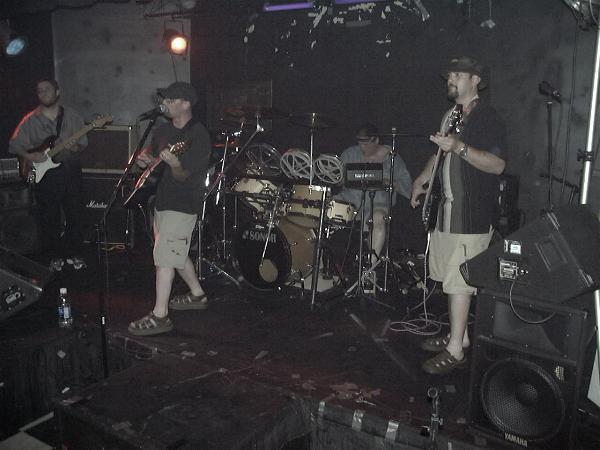 ---
A FEW FACES FROM THE CROWD OF MANY
---

Eddie Longo
(INFUSED drummer's 14 yr. old son)
ROCKIN' OUT WITH FELIX AND JEFF
LOOK OUT BOB, I THINK HE'S GUNNING
FOR YOUR JOB !!!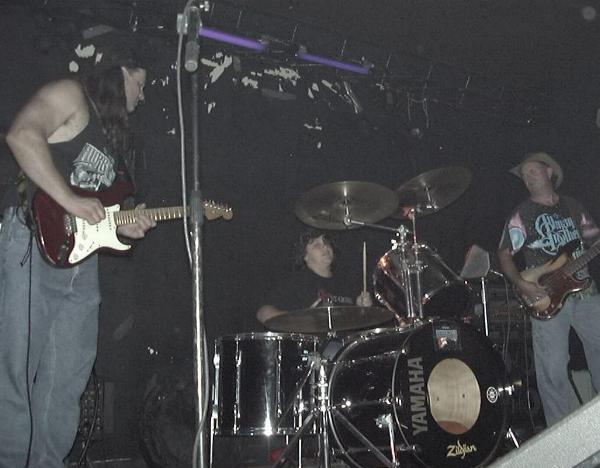 HE'LL REMEMBER THIS NIGHT
FOR THE REST OF HIS LIFE !
FANTASTIC JOB EDDIE.
(WONDER WHERE HE LEARNED TO DO THAT ?)
t/y bob, felix and jeff
---
Jim Price had this to say about us in
September's PA Musician

"Another band I saw open for The Hurricanes this
past month was Infused, making their debut appearance
in front of a packed Peter C's.
Infused features singer/rhythm guitarist Shawn Huss,
lead guitarist Rod Skelley, bassist Bill Fischer and
drummer Ed Longo.
Although I caught only the last portion of their set,
Infused sounded strong on several original songs, including "Defused"
and the bluesy "Since You Let Me Down."
Infused's base sound is melody geared, and blends elements
of both modern and classic rock with an emphasis on vocals.
The group's maiden performance received a jubilant response from the audience.
An additional highlight occurred later in the evening, when Ed's son, Eddie,
sat in on drums during
The Hurricanes, performance. "

THANKS J.P.



Booking &
Contact Info

Show
Schedule

Original Lyrics
& Covers List

Band
Bios

Sign our
Guest Book

Musical
Alchemy


i n f u s e d
Forum

i n f u s e d
Home

i n f u s e d
Chat

Friends of
i n f u s e d

i n f u s e d
at
myspace.com

i n f u s e d
at
rockpage.net
ADDICTED ?

GET OVER IT NOW
http://www.narconon.org/

---

INFUSED
HAS RECEIVED

FROM
The International Association of Web Masters and Designers
In recognition of creativity,
integrity and excellence on the Web.
---
---